Edison sees tremendous opportunity in the expanding and lucrative entertainment industry.  Streaming services and other "view at home" platforms have revolutionized not only how vast segments of the public now watch films but also how motion pictures are financed and distributed. These developments have transformed motion picture production into a reliable profit center. To tap into this market Edison has established its own film production division and at present Edison has four film properties in various stages of development as of Q3 of 2021.
40 MOVES
---
Our first project is an edge-of-your-seat international thriller to be filmed in the United States and Europe.  The screenplay has been completed and the project will soon go into preproduction.
SPEER on HITLER
---
If Hitler was capable of friendship then Albert Speer was his closest friend.  Twenty-one days after last seeing Hitler and only days after Hitler's suicide and the end of the European war Speer was interviewed by various Allied intelligence services.  Among the trove of information he presented was a highly personal look at Adolf Hitler.  This documentary uses Speer's look into who Hitler was to present a unique portrait of Adolf Hitler unlike anything ever presented in a documentary film.
"Speer's profile of Hitler written in 1945, remains, one of the most authoritative analyses that have ever been done on Adolf Hitler."
Historian Gitta Sereny
"Speer's memory is astounding"
George Ball USSBS 1945 
"He knew more about that bane of our Century, Hitler than anyone else."
German Historian
THE PURPLE DIARIES
---
Our third project is an adaption of a best-selling nonfiction book; an account of one of the biggest Hollywood scandals of the past 75 years.  Planned as a limited TV min-series a screenplay is presently being written.
"The Purple Diary provides a glimpse into the lost world of Old Hollywood and the pandemonium the court case caused.  It's this wider scope that makes the purple Diaries endlessly fascinating.  Now if the present-day Hollywood could just adapt it to the screen."
ENTERTAINMENT WEEKLY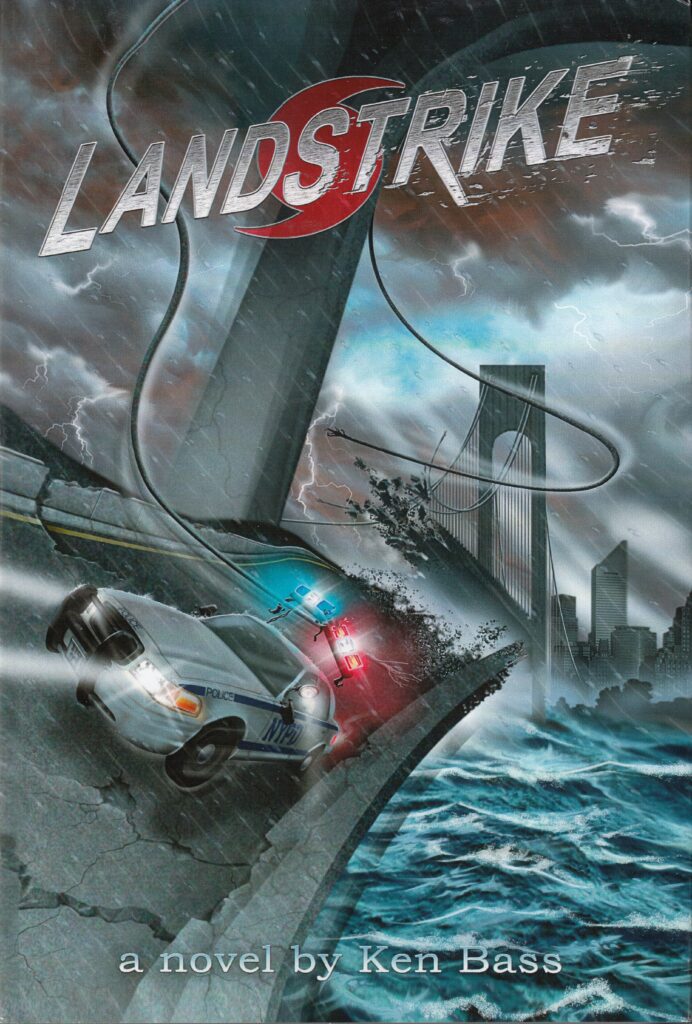 LANDSTRIKE
---
Its fourth film project will be a spectacular disaster film with an all-star cast film adapted from a novel of the same name set in New York City.
"..an action story that could also double as 'fictive investigative journalism' or 'future history' as it describes the fate of people who live directly in Nicole's path: Cops, criminals, nurses, city officials, cruise ship and tug boat captains, journalists, lawyers, rich people, and poor people.  Some choose to stay and some have no way to leave.  The writer's sense of detail in describing the city's damages seems like he was there and saw it.  The story should become a film since it has a screenplay written all over it"
Peter Guinta, ST. AUGUSTINE RECORD
THE PRINCESS
---
Edison has purchased the pre-publication rights to an intimate family story taking place in New York City.  It is both a love story and a humorous look at contemporary America.
PUDD'NHEAD WILSON
---
In its incisive and scathing look at slavery and racism, Mark Twain's last great masterpiece, Pudd'nhead Wilson proves more relevant today than when Twin put pen to paper 125 years ago.  Edison Films' adaptation of this great work will preserve not only Twain's wit but also the social commentary that made Mark Twain the greatest American writer of his day.  Hence it is Edison's intention to make Pudd'nhead Wilson the most faithful translation of a Mark Twain work ever put on the screen..
© Edison Group All Rights Reserved